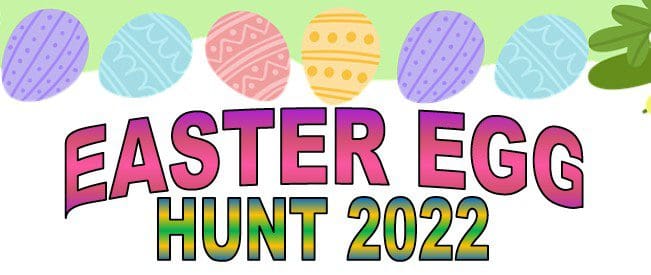 Like the thrill of the hunt? Enjoy seeing children having fun, with a sparkle in their eye? Want to experience a "Big Reveal" sure to bring a chuckle?
Then, you're invited to our annual Egg Hunt on Saturday, April16 at 10:00 a.m. The fun begins with a group Easter story and then egg hunting on the church grounds. Easter treat bags will be given to all participants. Invite your neighbors and bring your children and grandchildren.
Can you spare a little time to stuff eggs with small prizes or small, wrapped candies (avoid anything that could cause choking)? Bring your pre-filled eggs to the church hallway basket or join the Women's Association on March 24 to fill already-donated plastic eggs. We will accept small prizes and pre-filled eggs until March 24. We could always use some help the day of the event and even some cash donations to cover expenses. Questions? Call Chris Bohns at 433-286-0655.
Help us share the Easter joy with children in our neighborhood as we practice res-urrection in a unique way.
(Event sponsored by the Deacons and Women's Association)
DISPLAY CONTROL DO NOT DELETE
THOUGHT FOR THE WEEK
CHURCH